"Not Just A Course, But a Real Difference & Small Fortune!"
Our New Commercial Real Estate Flipping Program Offers All This:
Discover Little Competition Compared to Residential.

Get Access to Private Cash Buyers.

A 5 Modules On Demand Training Course.

Become Someone in High Demand, With Our Exclusive System.

Training in How to Always Protect Your Fees.

Have Access to all of Our Forms, Contracts, Templates, and Vendors.
Enjoy the Respect & Freedom of Working From Home.

Work as Little as 3 Hours Per Day.

Automated Sales Funnel Website for Leads.

Full Support & Mentoring That is Very Responsive in Helping You Become a Massive Success.

Discover The Intangible Components That Will Guarantee Your Success.

Backed By a Limited Time Money Back Guarantee.
"Have a Few Questions Before You Commit?"
"Sometimes, additional clarity and confidence beyond information provided in our video is needed before one begins any new business opportunity.  We understand this.  Therefore, you can schedule a no obligation telephone call with us, by simply emailing Dante Reeves at dante.reeves@benjamin-benjamin.com.  Either Dante or one of his Top Students will contact you.  Simply provide in your email your name, telephone number and the very best time to call you.  Subject Line:  "CRE Flipping.  Thank you.
"Here's What They're Saying!"
Disclaimer:  Earnings and income representations made by Benjamin & Benjamin, Inc. are verified statements of what this company has done and therefore ONLY reflects your earnings potential.  Results will vary according to your work ethic. The results we show and speak of are OUR results and from years of "doing". We can in NO way guarantee you will get similar results.  The average person who buys any "how to" informational program without a mentorship gets little to no results.  We do our best to counter this by offering direct mentoring, which is an optional bonus for acting today.  Ultimately, your results will vary and depend on many factors.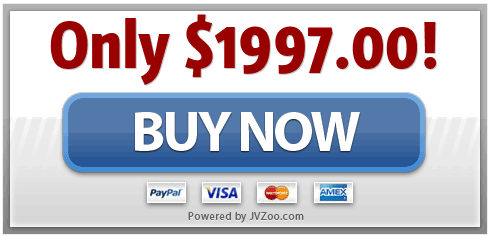 "I'm very happy to recommend this company to anyone serious about making money from home.  For those curious, the tactics I learned in just a mere few days have blown my mind.  I was able to locate a property, find an interested tenant in less than week.  I calculate I'll make over $50K on my first deal."  Elizabeth Gonzales, Dallas, TX  
"My experience with this company has been nothing short of fantastic.  What makes it real is the coaching and mentoring, not just some mediorce program.  I've done two deals and made over $100K in 90 days.  These are the kind of results I believed I could get, but that had eluded me in the past.  I realize that directing mentoring was the key.  I am so grateful." – Howard Fritzgerald – Miami, FL
I'm writing this to inspire others, that anyone can indeed find a profitable business, find a credible blueprint.  I like how you help scale our business, starting with zero experience.  The Support and mentoring is invaluable to say the least.  Oh, yes, I highly recommend you.  I can't thank Benjamin & Benjamin enough, especially Dante Reeves."  Alice, K – New York, NY